Séminaire public
Somatics for Architecture and Landscape (2020-2021)
avec Mª Auxiliadora Gálvez
Cette page n'a pas été encore traduite en français, c'est pourquoi certaines parties du texte apparaissent en anglais. Vous pouvez sélectionner une autre langue dans la partie supérieure droite de la page.
The University Degree in Somatics for Architecture and Landscape enters a new era.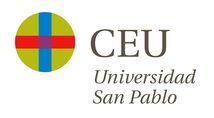 It is part of the University Degree in Somatics for Architecture and Landscape.
The lab will be held online on TUESDAYS from 19:00 to 21:00 (Spanish time).
LSAAP starts on March the 2nd and it will end on June the 1st (2021).
PROGRAM:
The program is structured in five blocks:
1- SPACE NAVIGATION:
Notations
Components
Cognitive Maps
« Ecological Self »
2- LIVING SYSTEMS:
We are Planetary Matter
Fascia and Tensegrity, Biomechanics
Systems Life and Death
Interspecies relations
3- ANTHROPOLOGY OF THE SENSES:
Social and Political Body
Sensory Image
Sensory Systems
Synaesthesia and other Overlaps
4- IMAGINATION:
Theories of Imagination
Utopia as a Method
Imagination and Politics
Radical Imagination
5- COGNICIÓN CORPOREIZADA
Antecedents of Somatics in Architecture and Landscape
Pedagogy and Laboratories
Situated Cognition
Extended Cognition
If you want to know the development of LSAAP in previous years you can see it here: http://psaap.com/en/category/l-psaap/laboratory-somatics/
The cost of this laboratory is 300 € and it awards 3 ECTS credits.
Registrations are already open, you just have to send an email to the following address in order to book your place: galvez.eps@ceu.es
This lab is part of the University Degree granted by the Institute of Technology of the USP-CEU (Faculty of Architecture), but to participate it is not necessary to have any previous degree or to be studying Architecture; we are open to multidisciplinary profiles.
https://www.uspceu.com/oferta-formativa/titulo-propio/somatica-aplicada-a-la-arquitectura-y-el-paisaje
YOU ARE ALL WELCOME! And you are invited to try a session without any further compromise: just let us know and visit us!!
This webinar will take place live via the online conference software "Zoom". It includes lessons in Awareness through Movement (so-called "ATMs"). Please make sure that you have a mat or blanket available for the exercises when the class begins. A flat pillow (for example a towel) is also advisable, just make sure it is not too thick or too soft.

You can participate in the webinar using a computer, tablet or smartphone, your camera and microphone do not need to be turned on to participate.
Please register for the webinar by clicking the "REGISTER NOW" button.

Once you have paid the registration fee, you will receive a confirmation email with your personal link for attending the webinar. Please save this link and do not share it with others.

If you are using Zoom for the first time, you will be asked to install the Zoom software or app. This is advisable for a smooth running of the session. Please allow 10 to 15 minutes for the installation of the Zoom software/ app.